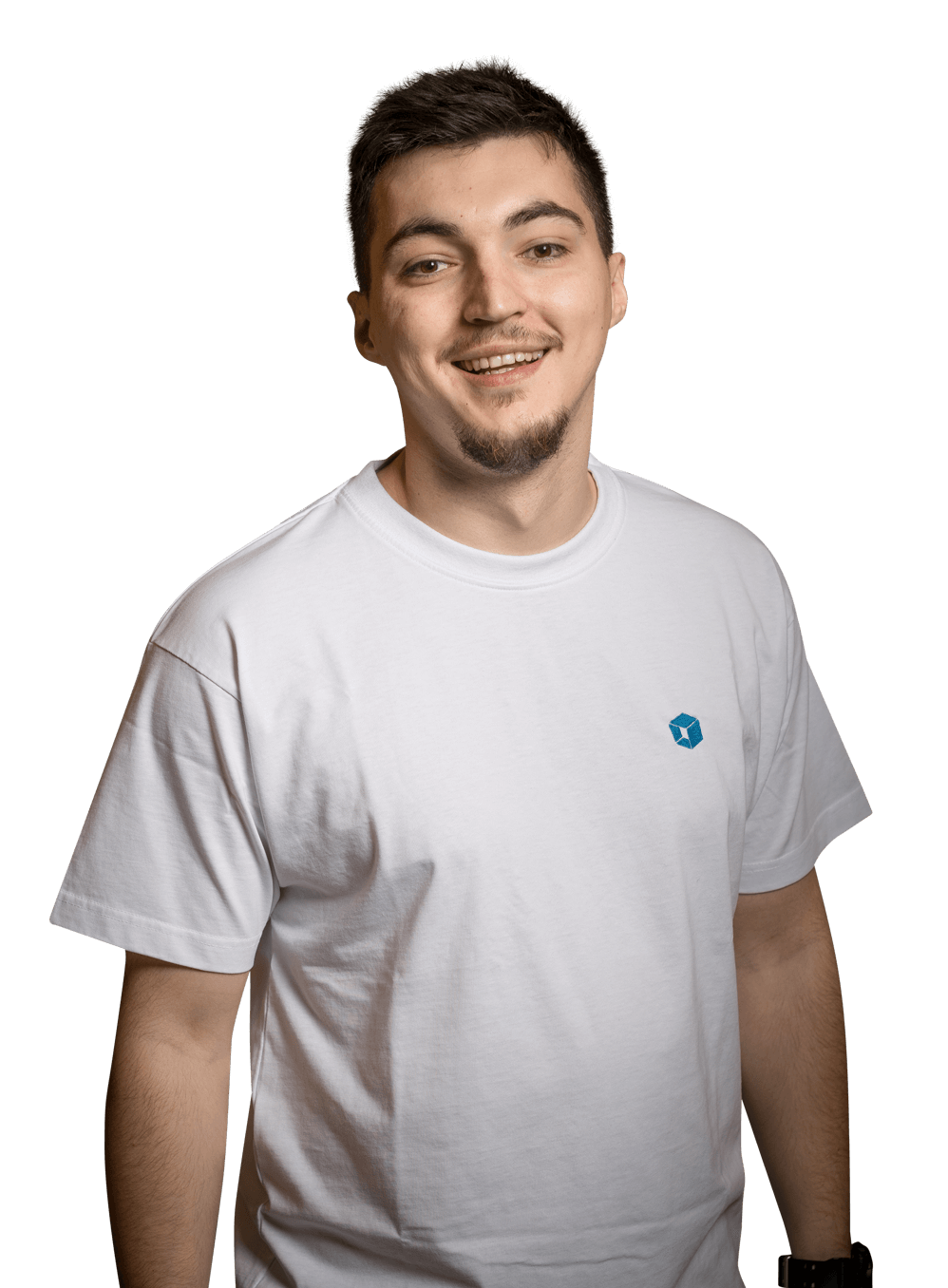 Hey, Ich bin Artan.
Webentwickler
I am Artan Bajrami and I have been working for Digicube since 2019 as a web developer. I know it is a cliché for me to say but I really love my job. I chose to be a web developer to bring my ideas to life and also because I wanted to take part in this worldwide phenomenon.
"Positive vibes only," is the motto I like to live by. It doesn't take much to make me happy, and I try to reflect that to the people surrounding me in my daily life. I am comfortable with everyone's company and I try my best to never give up whatever the circumstances may be.
Other than dedicating my time to improving my skills for my career, I also dedicate it to my loved ones. I love spending time with my family whenever I find the opportunity. After a long week of work, a Friday night drink with my friends is something I would enjoy. My hobbies are seasonal; in winter I like to go skiing, however, in summer I like swimming. Given the fact that my job involves a lot of sitting, I try to go to the gym for a workout to keep me moving.
We rise by lifting others, so don't hesitate to approach me if you need help with anything.
Unsere Services
Wir sehen in der Digitalisierung eine enorme Herausforderung für viele Unternehmen. Gleichzeitig sind wir uns sicher, dass in der Digitalisierung eine grosse Chance besteht Deine Dienstleistung besser zu präsentieren und Deine Kunden besser an dich zu binden.