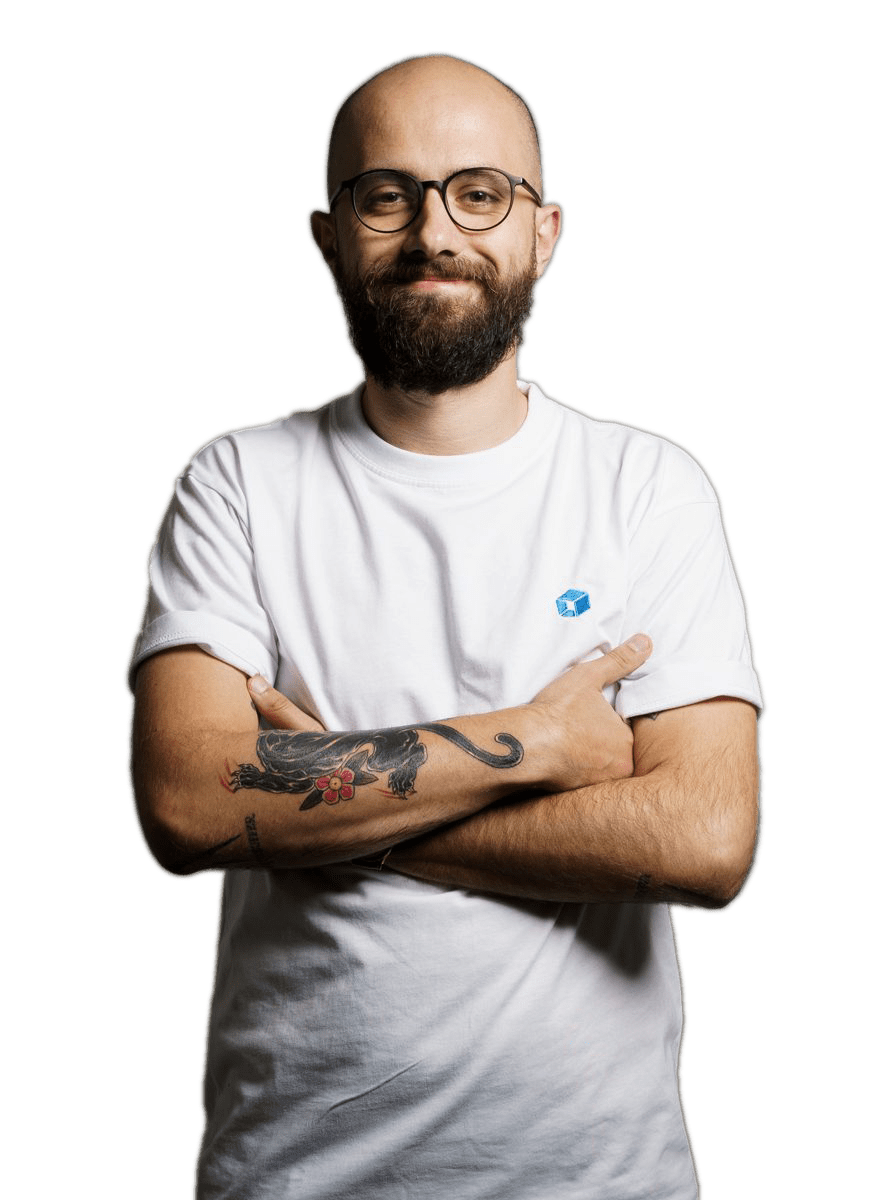 Hey, Ich bin Marko.
Webentwickler
I'm Marko Krstevski developer at Digicube. My role is also a mirror to my personality as I love a fast paced, growing environment and I thrive when challenged.
When I'm not in the office, I'm touring with my band, and I have to say that development also nurtures my creative side, which is a big part of who I am.
Other than that, my hobbies and interests include punk music, running and collecting vinyl. I love starting my day with a jog while blasting Black Flag on my headphones.
Unsere Services
Wir sehen in der Digitalisierung eine enorme Herausforderung für viele Unternehmen. Gleichzeitig sind wir uns sicher, dass in der Digitalisierung eine grosse Chance besteht Deine Dienstleistung besser zu präsentieren und Deine Kunden besser an dich zu binden.